DAVID L. EYRE
David L Eyre raised on O'ahu & Hawai'i island, has five children and eight grandchildren. With two Master's degree, he taught pre-school (Pūnana Leo) to college levels, and was a Hawaiian language kumu 'olelo for 23 years at Kamehameha School, Kapālama. Author of 14 books, including award-winning "By Wind By Wave", a natural history of Hawai'i, and A biography of Kamehameha: "The Rise of a King".  Served on boards of Honolulu Waldorf School, 'Ahahui 'Olelo Hawai'i, Alliance Française, Nexatl, Kamehameha Press Editorial Board. Other interests include growing food, bee-keeping and paddling.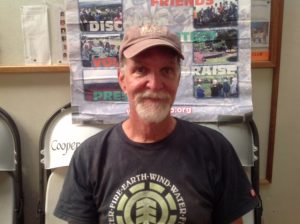 LESLIE LAIRD
Leslie Laird was born and raised in Northern California, her mother's family is from Maui so she grew up with Hawaii in her blood, both literally and figuratively.  She moved permanently to the islands 36 years ago, to the Kona of old, she felt she was returning home.  After practicing pediatrics part time for a few years, she switched careers and since then has been providing bookkeeping and accounting services for small businesses.  She moved to Volcano about 6 years ago and besides still working, enjoys hula, piano, yoga, photography, chorus,  and her vegetable garden.  Throughout the years, she has served on the boards of the Kona YMCA, Kona Community Players, Kona Music Society, Volcano Community Organization, and the Hilo Community Chorus.  Her association with the Park has been mostly limited to hiking, the KMC gym, and some volunteer work at Ainahou, she hopes to learn more about this beautiful place.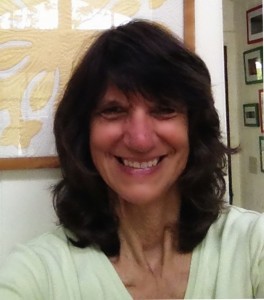 PAUL FIELD
Paul Field is a recently-retired history professor from Windward Community College. Prior to that, he was retail sales manager for a marine supply business, manager of a financial planning firm, and president of an electrical supply company that specialized in energy saving lighting. He was State Coordinator for History Day in Hawaii for grades 6-12 for 20 years, and sang in the Honolulu Symphony Chorus for five years.  In January 2012, he and his wife Jane moved to a house in Volcano that they have owned for 24 years. He is a member of the Volcano Rotary Club and a coqui control volunteer, as well as an interpretive volunteer for Hawai'i Volcanoes National Park.
CHERYL GANSECKI
Cheryl Gansecki is a volcanologist with a Ph.D. in Geology from Stanford University and a B.A. in Earth Science and Archaeology from Wesleyan University. Her research includes volcanoes in Hawai'i, Greece, and Yellowstone National Park. She has worked as a geologist at the Hawaiian Volcano Observatory mapping lava flows on Mauna Loa; a lecturer at the University of Hawai'i at Hilo; and an independent tour guide and lecturer for groups visiting Hawai'i Volcanoes National Park. Cheryl is co-owner and president of Volcano Video Productions, where she films and produces the ongoing "Eruption Update," seen daily in the Kilauea Visitor Center.  Cheryl and her husband, Ken Hon, live in Hilo with their two daughters.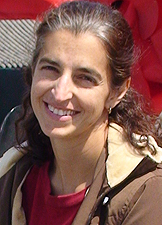 HOLLY KA'AKIMAKA
Holly Ka'akimaka is the Human Resources Director at Hilo Medical Group and has extensive experience in for-profit and nonprofit HR work. She has worked in this field with Maui Land and Pine and with the Institute for Human Services on Oahu. Holly resides in Mountain View and has volunteered for various projects in the Park. She looks forward to being involved with the Friends in supporting the Park.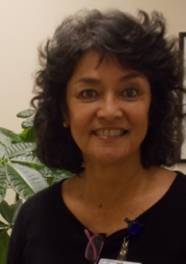 FIA MATTICE
Fia Mattice was born and educated in Sweden, and learned early to appreciate untouched nature. She has a BA in Journalism and a BS in Social Work from the University of Stockholm.  She has lived in Volcano for more than 25 years, where she and her husband David had a cut flower farm for 15 years and now grow vegetables and native plants mostly for their own pleasure. They enjoy camping and kayaking.  She was Gallery Manager at the Volcano Art Center for 10 years.  Fia served as secretary for the Cooper Center Council for 5 years, and is one of the founders of the Volcano School of Arts and Sciences.  Her grown son Daniel lives in Seattle, and son Lukas is a senior at UH-Manoa .
POHAI MONTAGUE-MULLINS
Pohai Montague-Mullins hails from the "long-gone" sugar cane plantations of Pa'auhau and Hakalau. A Hilo High School graduate, she earned her B.A. in Speech Communications (with a minor in Hawaiian Language) from the University of Hawai'i at Hilo while raising five children and working full-time. She went on to earn an M.A. in Education and a Teaching Certification from Central Michigan University. Fluent in Hawaiian, Pohai has taught at Ke Kula 'O Nawahiokalani'opu'u since 1995. For a decade, she was a KISS, KAPA, and KHBC radio personality and has been a regular on "Living in Paradise," a nightly cable TV show. Pohai lives in Volcano and loves when her seven grandchildren visit. "I strive to be an example for them by being of service to others," she says.
PAT NAUGHTON
Pat Naughton has lived in Hawai'i most of his life, primarily on O'ahu. He graduated from the University of Hawai'i at Manoa and holds two master's degrees and an earned doctorate from Canada and the West Indies. Pat is a Vietnam veteran. Most of his career has been in educational administration in the University of Hawai'i system. He has also worked in development and nonprofit administration in Montana and Hilo. Pat serves on several volunteer boards on the Big Island and currently resides in Mountain View.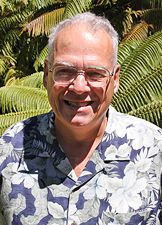 NATALIE PFIEFER
Natalie Pfeifer is an island girl who was born and raised in Honolulu. She attended Punahou School, Mauna Olu College, and Washington State University majoring in liberal arts. In 1990, she moved to Volcano from the island of Maui. Natalie went to work for the Volcano Art Center in 1992 and was their Gallery Director until 1999 when she and her husband, Dave, relocated to the U.S. continent because of his work. They lived for four years in Fairfield, Iowa, where Natalie had an Ayurvedic food and baking business called Pies and Dahls, and later to Phoenix, Arizona. During their eight years away, they explored most of the middle and southwestern states in which they'd never spent any time before. When they could not stand to be away from the ocean and the mountains any longer, Natalie and her husband came home to Hawai'i, where they reside full time in Volcano. She is currently on the board of Art Maui and is a Volcano Community Volunteer
.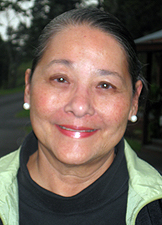 LINDA SCHUBERT  
Linda Schubert worked for over a decade in museum education and exhibits at The International Museum of Surgical Science, Orlando Science Center and John G. Shedd Aquarium, and was the business manager of The Neo-Futurists Theater Company in Chicago. In 2004, Linda came to volunteer for only three months at Hawai'i Volcanoes National Park, but her stay was eventually extended. She worked in HAVO in interpretation and on the eruption crew, ran beach clean-ups for Hawaii Wildlife fund and also worked part time in the office for Friends. She took a position at Papahānaumokuākea Marine National Monument's museum in Hilo. Currently, she is working for The Nature Conservancy in the Na'alehu office.