Keauhou Bird Center Tour
APRIL 6 FULL – SECOND DATE OF APRIL 16 ADDED, WHICH IS ALSO NOW FULL – SORRY!
The Hawaiian Islands are home to bird species that are found nowhere else on earth. The Keauhou Bird Conservation Center (KBCC) in Volcano is one of two centers operated by the San Diego Zoo Institute for Conservation Research as part of its Hawai'i Endangered Bird Conservation Program. Using intensive captive propagation and release techniques, the program aims to reestablish self-sustaining populations of critically endangered birds in the wild.
Join us for this special tour of KBCC, which isn't open to the general public. See and learn about native birds that the facility houses, including the 'alalā (Hawaiian crow), which is extinct in the wild; the palila, a finch-billed honeycreeper found only on the slopes of Mauna Kea; the Maui parrotbill, an insectivorous Hawaiian honeycreeper; and the puaiohi, or small Kaua'i thrush. Since the tour is during breeding season, we may even have the unique chance to see chicks being fed.
Presenter
Rosanna Leighton is the research coordinator at Keauhou Bird Conservation Center (KBCC). She holds a B.S. in Zoology from the University of California, Santa Barbara. Before coming to KBCC in 2012, Rosanna worked as a wildlife rehabilitator with the SPCA for Monterey County Wildlife Rescue and Rehabilitation Center and was a humane officer for the state of California.
Member Discount
This event is presented by the Hawai'i Volcanoes Institute, a program of the Friends of Hawai'i Volcanoes National Park, a non-profit organization. Members receive up to 30% off on Institute field seminars. Non-members are welcome to join the Friends in order to get the member discount.
Where to Meet
Participants provide their own transportation to Volcano. From Highway 11, between mile markers 30 and 31, turn mauka (toward the mountain) onto Pi'i Mauna Drive. Follow the signs to the Volcano Winery at the end of Pi'i Mauna Road. Instead of turning left into the winery, wait at the locked gate where the road dead ends. We will park in a dirt lot inside the gate, then carpool from there. Approximate travel from Hilo is 1 hour and from Kailua-Kona is 3 hours.
Things To Know
The experience is rated easy. Be prepared for the 4,000' elevation and for variable weather conditions, including sunny, windy, chilly, and/or rainy.
Please bring:
closed-toe sturdy walking shoes
warm jacket or windbreaker
rain gear
personal items (e.g., backpack, camera, binoculars, etc.)
Cancellation Policy
The Friends of Hawai'i Volcanoes National Park will gladly refund your full amount up to 7 days prior to the day of the event. Between 2 to 6 days, 50% of the cost of the event will be refunded. If cancellation is within 48 hours of the start of the event, 0% will be refunded. All proceeds help support the efforts of the Friends of Hawai'i Volcanoes National Park.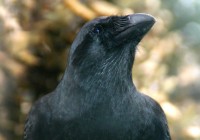 Prices
| | |
| --- | --- |
| Friends Member | $20.00 |
| Non-Member | $30.00 |
| Student Member (K-12 & college w/ valid Student ID) | $10.00 |
| Student Non-Member (K-12 & college w/ valid Student ID) | $15.00 |